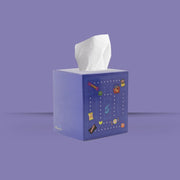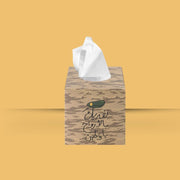 Tissue Boxes: Your Partner for Parties, Events, and Daily Use
Tissues are a staple in any household, office, or car. They are essential for maintaining cleanliness and hygiene, and let's face it, we all need them from time to time. 
But why settle for boring, basic tissue boxes when you can have a unique and elegant design that adds personality to your space?
Tissue Special – The Dana Store
Introducing the tissue packs from The Dana Store - the perfect addition to any table or décor. Its unique design adds a touch of sophistication and style, making it an attractive accessory for your home, office, or car. 
Whether you're celebrating a special occasion or just want to add some elegance to your daily routine, we have the perfect tissue paper boxes available online. 
But it's not just about looks - the facial tissue itself is also top-notch. It's incredibly soft on the skin, making it gentle on your face and hands. 
No more scratchy, uncomfortable tissues that irritate your skin. The ultimate softness of this tissue makes it a joy to use, whether you're wiping away tears or cleaning up a mess.
Here, you'll find an incredible selection of boxes that will elevate your décor, whether for a party or your daily use.
The Dana Store is a one-stop shop for such boxes, with a wide variety of options for everyone's taste. They offer boxes in different shapes, sizes, and designs. 
From fine boxes to square boxes and facial boxes, they have everything you need. What sets The Dana Store apart is its unique artwork-based boxes that add personality to any room.
Fine Tissue Boxes
The Fine Tissue Box at our store is a stunning piece of art that can elevate any décor. It has Emirati traditional designs that add a touch of elegance to your home or office. 
These boxes are perfect for those who want a classic and sophisticated look. The tissue box is made from high-quality materials that are built to last.
Square Tissue Box
The Square Tissue Box is a modern and sleek design that adds a contemporary touch to any room. It comes in multiple colors. This type of tissue box is perfect for those who want a minimalist design that blends well with any décor. Our square Tissue Box is also made from durable materials that can withstand frequent use.
Facial Tissue Box
The Facial Tissue Box is a smaller tissue box that is perfect for personal use. You can get this one in multiple designs and patterns. Each of them will reflect the traditional Emirati touch. 
The Facial Tissue Box is perfect for those who want a compact and functional tissue box that can be used on a desk or nightstand. This box is also made from high-quality materials that are soft and gentle on the skin.
The Art on Boxes
The Dana Store is more famous for its art than its products. We have a collection of unique artwork-based boxes that can make a statement in any room. 
They are perfect for those who want to add personality and flair to their décor. You will see different trendy tissue paper boxes on our websites like Eid, Haq Allailah, National Service, and others. We never let the Arab culture die and celebrate being UAE nationals. 
Select & Order Today
Whether you're looking for a fine tissue box, square tissue box, facial tissue box, or unique artwork-based tissue box, The Dana Store has got you covered. 
So, visit our website and check out the options. Take your time and select the one that suits your needs – place your today!